Members-Only Master Class: Pandemic Landlording 101
November 12//9:00 am

-

10:00 am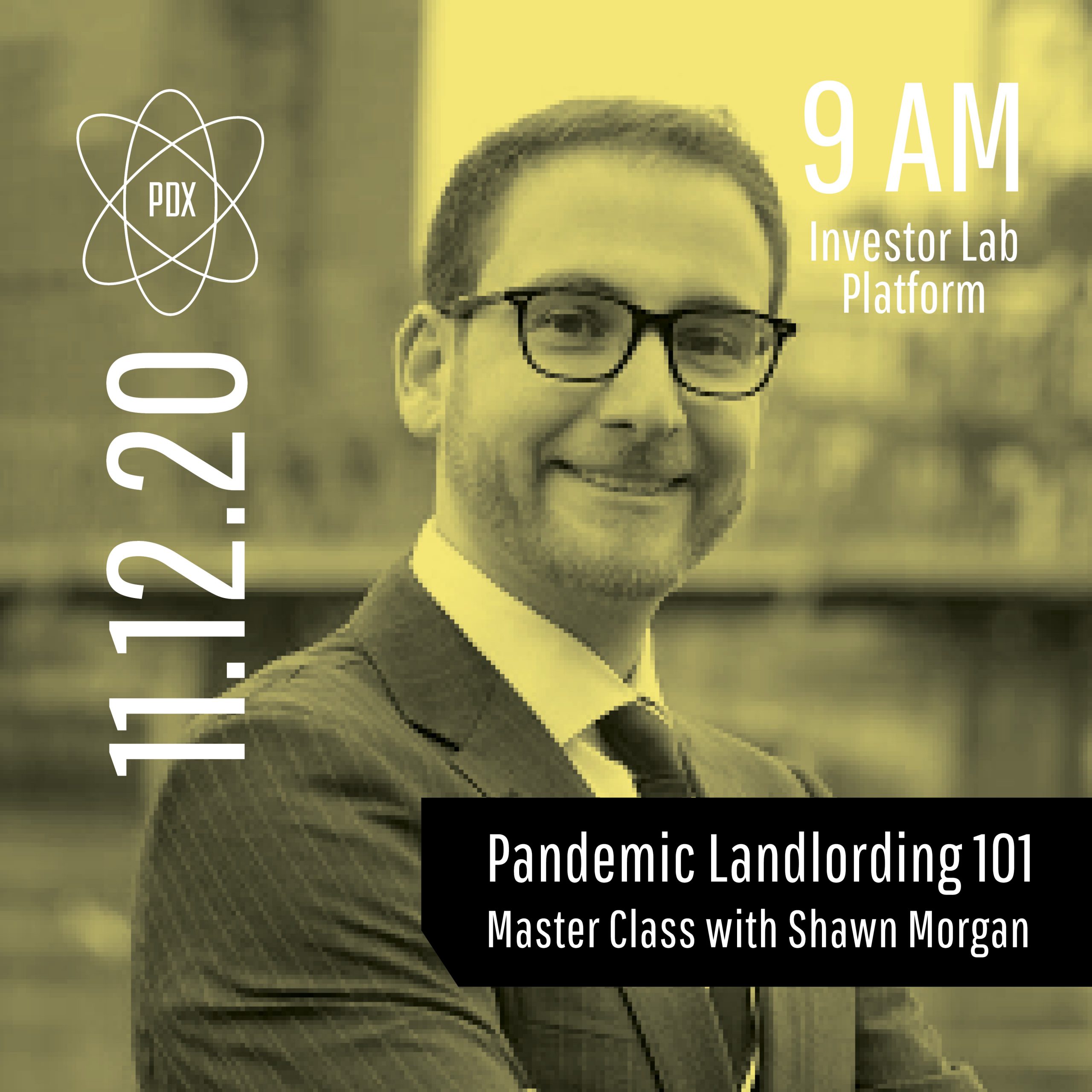 With an ever-growing list of laws, regulations, and ordinances on top of pandemic woes, being a landlord is more complicated than ever! 

Join Investor Lab member and real estate attorney, Shawn Morgan for a master class reviewing the most up-to-date laws and best practices for landlords during the pandemic. In this class, Shawn will cover the following… 

Governor Brown's most recent executive orders

Federal, State, and local eviction moratoria

Changes to Portland's relocation assistance ordinance

The status of Oregon's FED Courts

Plus tips on how to manage landlord-tenant relationships during the pandemic
Shawn specializes in helping commercial and residential real estate investors with all aspects of their legal needs. An expert in navigating landlord-tenant issues, be sure to bring all your questions for Shawn!

CE credits are its are available for licensed brokers. Members can register through our new online platform linked here! 
Not a member? You can pre-register and attend your first Investor Lab master class for free using the link below!
First Time Pre-Registration