November Book Club Virtual Meeting
November 17//6:00 pm

-

7:00 pm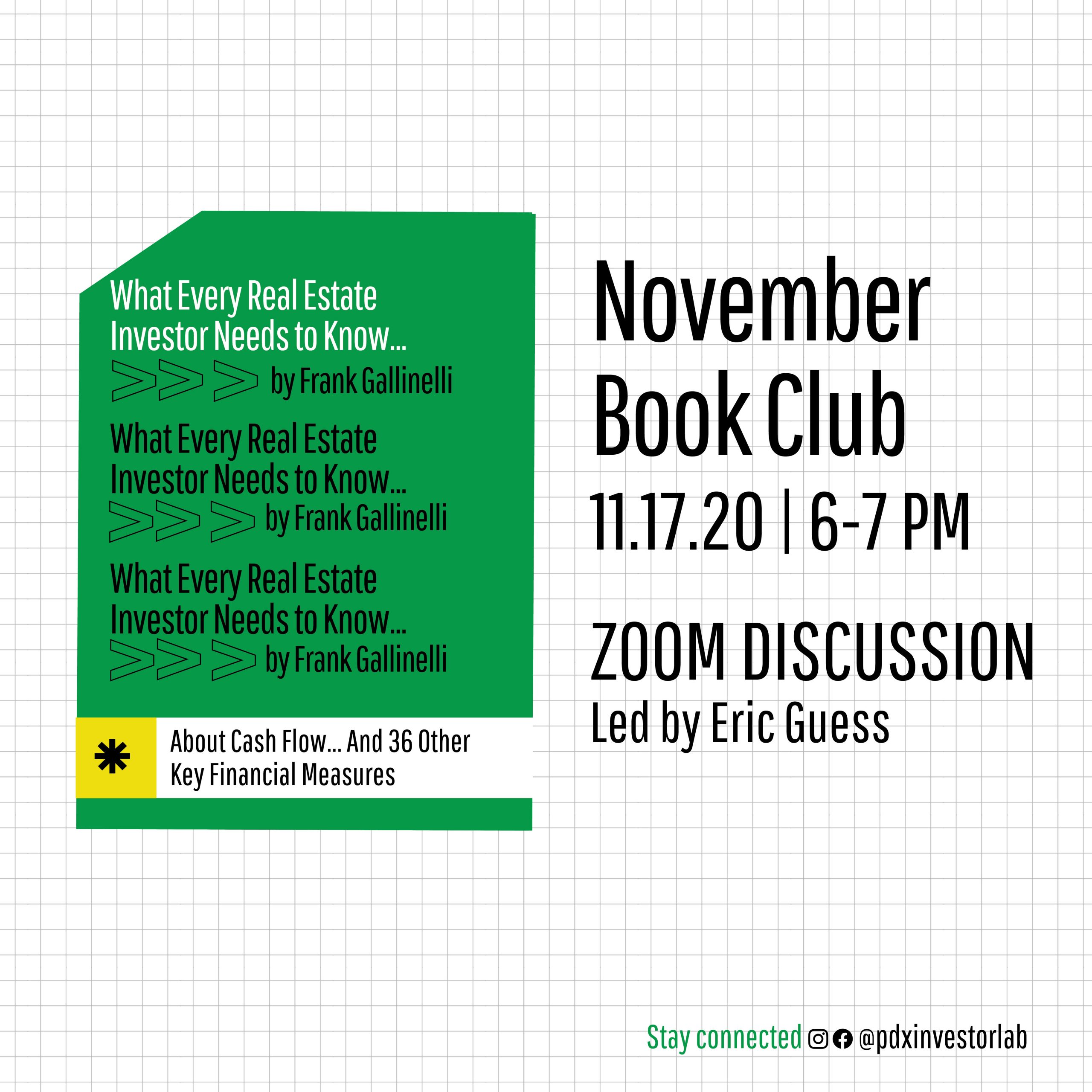 Join us for our monthly book club meeting. This month we are discussing What Every Real Estate Investor Needs to Know About Cash Flow…And 36 Other Key Financial Measures by Frank Gallinelli.
A classic guide to real estate investing, this book will teach you how to crunch numbers like a pro, so you can confidently judge a property's value and ensure it provides long-term returns. You'll learn critical concepts of the industry like discounted cash flow, net present value, cash-on-cash return, net operating income, return on equity, and so much more! Beyond the basics, Gallinelli also includes detailed investment case studies. Whether you're just beginning in real estate investing or you're a seasoned professional, you'll learn the smartest approach for your next investment using proven calculations.
RSVP and sign up for our virtual book discussion on November 17, at 6 PM. We'll be chatting about how to put the tools and concepts of this book into action!