Seller Financing Master Class + Networking Event
March 2, 2021//4:30 pm

-

6:00 pm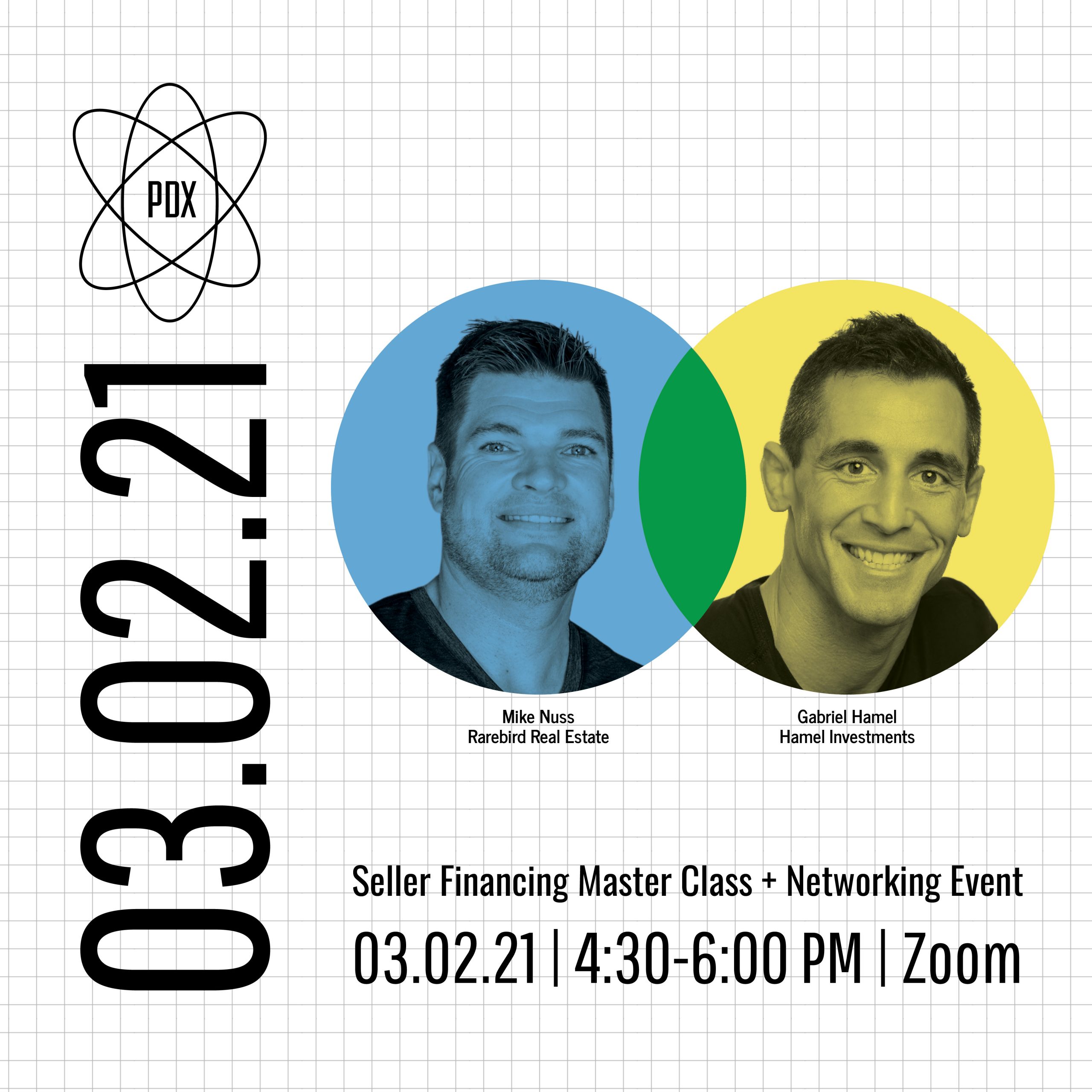 In our current market, with ridiculously low interest rates, understanding and using seller financing is going to be a key to success! Using this tool, you'll be able to close off-market deals and cash-flow while offering a higher yield option to sellers ending their investment careers. It is going to be the go-to tool for buyers and sellers alike!
If you're looking to get a better handle on the ins and outs of seller financing, join Mike Nuss and Gabriel Hamel for this presentation. They'll review key terms and share the most common pitfalls to avoid in turbulent times. They'll cover…
how to structure seller financing right now
when it works and when it won't
how to craft your pitch
+ the mechanics of using seller financing as a tool!
After the presentation, stay on the call for Q+A and interactive breakout room networking!
CE credits are available for licensed brokers. Investor Lab members can register through our online platform linked here! 
Not a member? You can pre-register and attend this event for free using the link below!
First Time Pre-Registration