Members-Only Master Class: How Hard Money Works
September 17, 2020//9:00 am

-

10:00 am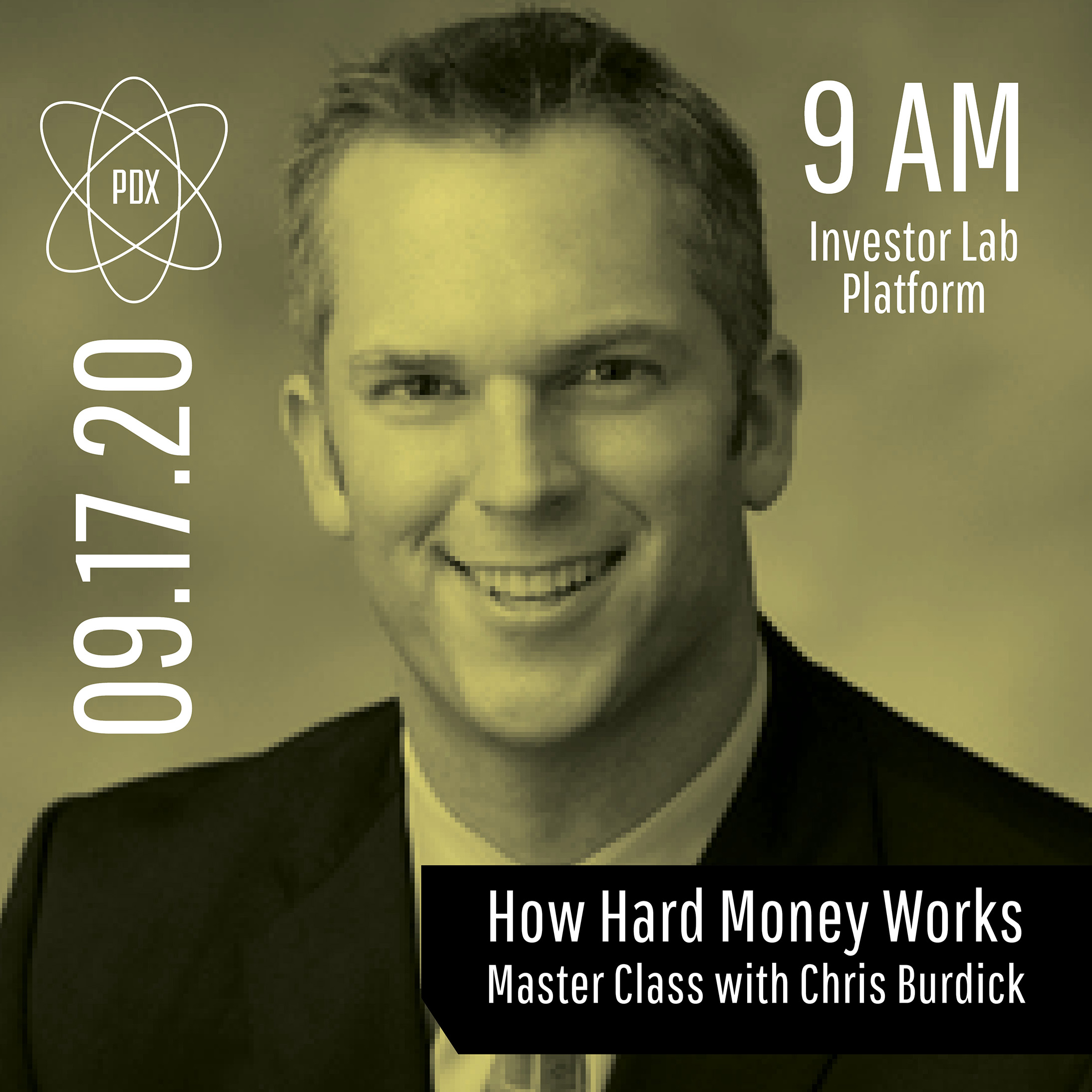 You've found the perfect property, but your bank won't finance it. What can you do? Can hard money work for you?
Join us on Thursday, September 17 at 9 AM for a master class with Chris Burdick with Rain City Capital. He'll cover the basics including what hard money is and how investors can use it. He'll then dive into the details answering questions like:
What do hard money lenders look for when funding a deal?
What determines whether or not a loan will be approved, including the risks that the lender takes?
How do construction draws work?
And any questions you bring for Chris!
Members can register through our new online platform linked here! 
Not a member? Sign up!