Members-Only Master Class: Making Money on the Buy
October 15, 2020//9:00 am

-

10:00 am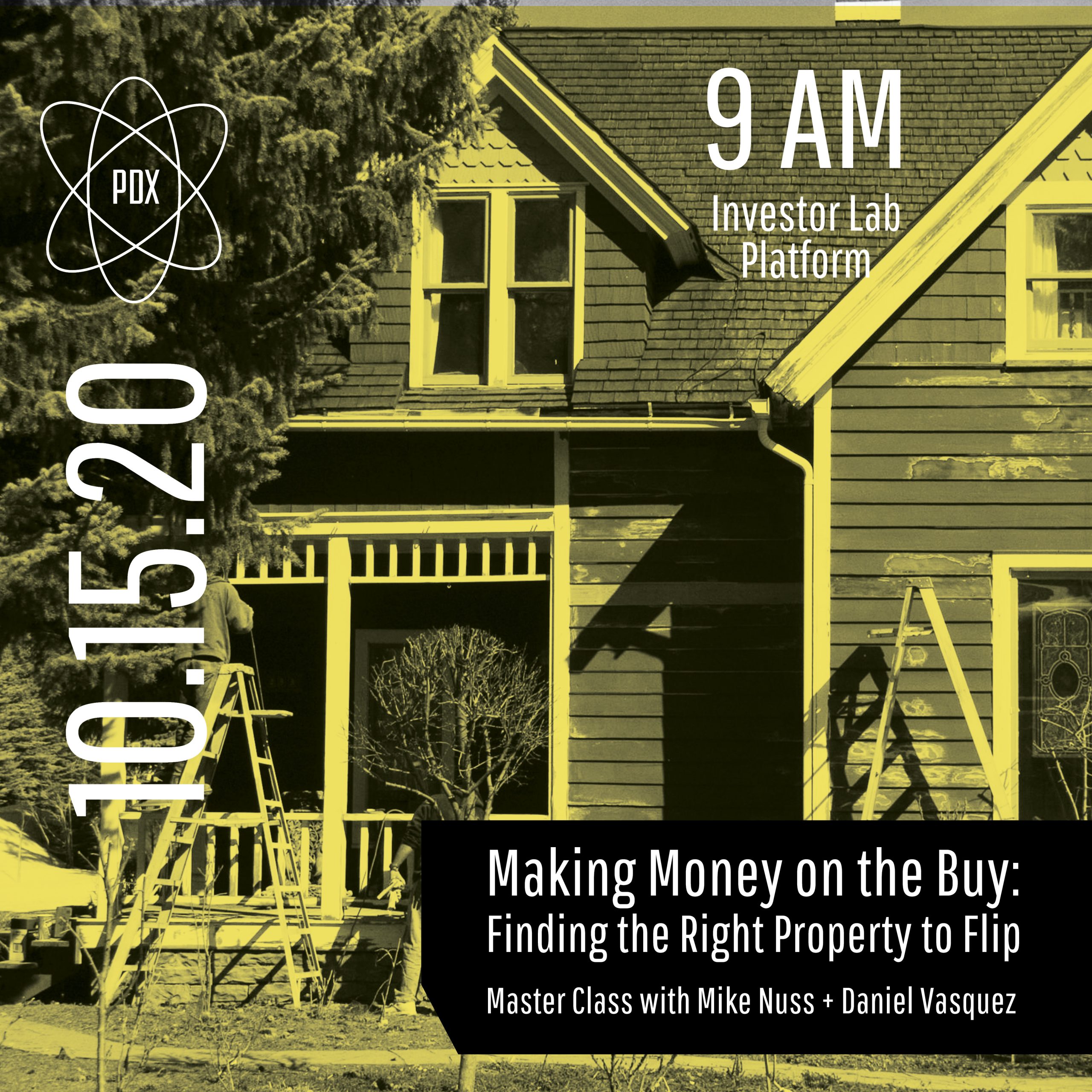 When flipping houses, you make your money on the buy! This means that finding the right project is critical.
Join Investor Lab on Thursday, October 15, at 9 AM for a master class with Rarebird Acquisitions' Mike Nuss + Daniel Vasquez. They'll simplify the entire process of finding and evaluating properties to flip. You'll leave with a better understanding of how to evaluate your resources, select the right type of project, offer the right price, and budget for construction. This class will provide you with the tools to make sure your next flip won't flop.
CE credits are available for licensed brokers. Members can register through our new online platform linked here! 
Not a member? You can pre-register and attend your first Investor Lab master class for free using the link below!
First Time Pre-Registration