Members-Only Master Class: Building Your Book of Business
December 10, 2020//9:00 am

-

10:00 am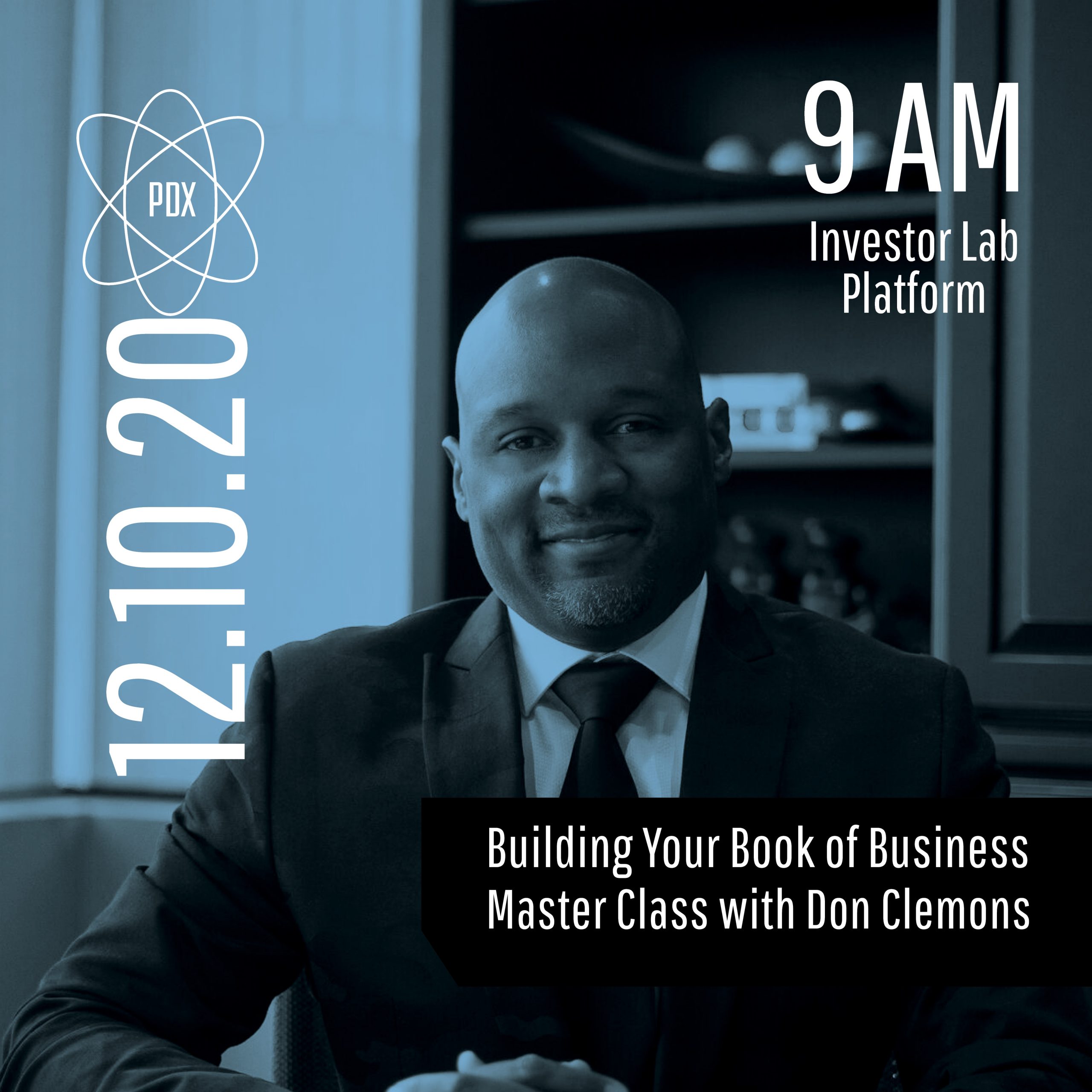 So you've decided to become a real estate investor or maybe even get your real estate license. What now? How do you actually get your business off the ground?
Broker and Investor Lab member, Don Clemons, shares 6 key principles to building a sustainable business as an investor or an agent.  He'll discuss the importance of your sphere, how to network like a pro, and the power of self-knowledge. You'll learn how to leverage your mindset and use simple tools to kickstart your success.
CE credits are its are available for licensed brokers. Members can register through our new online platform linked here! 
Not a member? You can pre-register and attend your first Investor Lab master class for free using the link below!
First Time Pre-Registration